The Davenport Family
I'm Mrs. Davenport, a mom, a wife, an educator, an Ivy Leaguer, and a former international businesswoman. It's just me, my husband, and our children running this site right now, so if you care and are able to help, please e-mail me asap at
katrinaskids@mail.com
.
Waiting for the Rainbow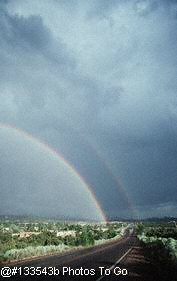 There's a rainbow after every storm. Each baby needs to learn the word, "Rainbow" and what it promises...

I have babies, too. It's demanding under normal circumstances. Think about what the survivors are going through just this very moment...
We know, Ladies. Hang in there! I know it must be hard when you're sitting in a group of strangers, trying to calm your crying baby, but hang in there! Help is on the way...